Speeding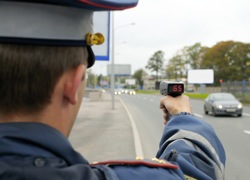 The Law Offices of Davis & LaScola frequently represent clients on a variety of speeding charges in Illinois. Penalties for speeding tickets differ depending on the type of speeding offense.
Standard speeding tickets are charged under 625 ILCS 5/11-601. Multiple speeding ticket convictions can result in the suspension of your Illinois driver's license (
click here
for more information on moving violation suspensions). Speeding tickets may also result in expensive court fines and insurance rate increases.
Other common speeding charges in Illinois include the following: