Public Intoxication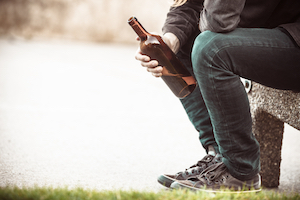 The criminal defense attorneys at The Davis Law Group, P.C., have the experience and knowledge required to handle any allegation of Public Intoxication. Allegations of Public Intoxication are similar to Disorderly Conduct charges but have the added element of alcohol consumption by the offender. These are common misdemeanor offenses and ordinance violations that are charged throughout the Chicagoland area including the Circuit Courts of Cook and Lake Counties. Defense of Public Intoxication charges requires an experienced attorney who can effectively navigate the local rules and procedures of the courthouse where your case is pending.
Our attorneys thoroughly examine the evidence that we receive from the prosecutor on each of these matters in order to determine whether or not your case should be taken to trial or challenged at a pre-trial motion hearing. In the event that the evidence is not favorable to our client, we are experienced negotiators and can often resolve cases successfully through plea negotiations.
Public Intoxication allegations are typically charged as criminal offenses, but may also be charged as less serious local ordinance violations. Occasionally, depending on a number of factors (including the County of offense), prosecutors may be willing to offer a deferred prosecution if an offender's background is minimal or nonexistent. Usually a specified number of community service hours are recommended at a charitable or non-profit organization, and a return date is then entered. Upon returning to court, proof of community service is presented to the Court and a dismissal is entered by the Judge. Counties outside of Cook County (i.e. Lake County and DuPage County) will generally not offer deferred prosecution with the same frequency, but it is an option that should always be explored. Court Supervision (a non-conviction disposition) is a frequent sentence on a charge of Public Intoxication. However, if the accused has a significant criminal history, a conviction sentence may be entered after a plea of guilty or finding of guilty after trial.
Our defense attorneys will review your case detect any issues that may be available for an aggressive defense of these charges. This may require the filing of a pre-trial motion, or simply setting the matter for trial. All of these options will be thoroughly explained to you by our defense team before any matter is litigated.
The attorneys at The Davis Law Group, P.C. have years of experience handling matters involving Public Intoxication, and are familiar with local courthouse procedures, Judges, prosecutors and local Clerks of the Circuit Court. Feel free to contact us if you require legal assistance for any Public Intoxication allegation, or other criminal defense matter throughout Chicago including Cook County, Lake County, and DuPage County.