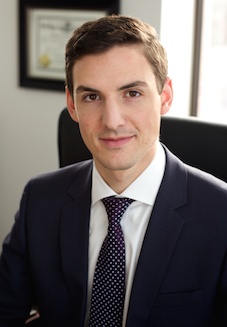 Brandon K. Davis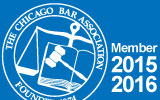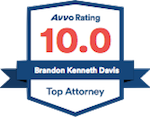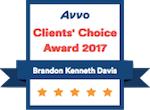 Brandon K. Davis is an Attorney at The Davis Law Group, P.C.

Mr. Davis received his Bachelor of Arts Degree from the University of Wisconsin-Madison with a major in Political Science and a minor in Business. While at the University of Wisconsin, Mr. Davis was admitted into the Pi Sigma Alpha Political Science Honor Society and the Pi Sigma Theta National Honor Society.
Mr. Davis received his J.D. from Chicago-Kent College of Law where he served as Chief Executive Officer of the Corporate Law Society.
After admission to the Illinois Bar, Mr. Davis joined The Davis Law Group, P.C. where he represents clients facing DUI, criminal charges, and a variety of traffic-related offenses. He has an extensive knowledge of Secretary of State driver's license law, rules, and procedures. Mr. Davis regularly represents those facing the suspension, revocation or cancellation of their driving privileges. Mr. Davis also concentrates his practice in Commercial Driver's License (CDL) law.
Mr. Davis is a member of the Illinois State Bar Association as well as the Chicago Bar Association.
Mr. Davis was born and raised in the Chicagoland area. His practice extends to courthouses throughout Cook County, Lake County, DuPage County, and Will County.

If you seek effective and knowledgeable representation, we look forward to hearing from you. Explore our web site and contact us online to learn more.
Client Reviews
Mr. Brandon Davis, THANK YOU for everything you did! I know you are a busy man. You far exceeded our expectations! I am so glad my wife went with her "gut". God Bless you. Again, thank you Brandon. GOD BLESS,
M.C. and L.C.
Just wanted you to know all was completed today. Thank you very much for your efforts to allow me to obtain my driving privileges once again. This has been a stress reliever to say the least. Thank you again for your efforts and I will be sure to recommend you in the future.
T.Q.
Hi Brandon, Thank you again so much for everything. You made that whole situation nearly painless. I sincerely hope I never require your services again but I will definitely recommend you to anyone who does. All the best,
K. L.
Hi Larry, I just wanted to let you know that I got my Class D driver's license back. Thanks for your help, I couldn't have done it without you. You're the best and I'll recommend your law firm to anyone and everyone I can. Thanks again,
T.S.
Hello, I wanted to thank you for all the help in restoring my driving privileges. It was a long road here, but for the first time since 2006 I have a license. I assure you I will have no need for your services again, however I will be sure to refer anyone in my situation to you. Thank you for all your help, it is life changing. Best,
M.R.