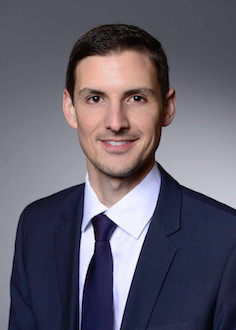 Brandon K. Davis
Brandon K. Davis is an Attorney at The Davis Law Group, P.C.

Mr. Davis received his Bachelor of Arts Degree from the University of Wisconsin-Madison with a major in Political Science and a minor in Business. While at the University of Wisconsin, Mr. Davis was admitted into the Pi Sigma Alpha Political Science Honor Society and the Pi Sigma Theta National Honor Society.
Mr. Davis graduated from Chicago-Kent College of Law (J.D. 2009) where he served as Chief Executive Officer of the Corporate Law Society.
After admission to the Illinois Bar, Mr. Davis joined The Davis Law Group, P.C. where he represents clients facing DUI, criminal charges, and a variety of traffic-related offenses. He has an extensive knowledge of Secretary of State driver's license law, rules, and procedures. Mr. Davis regularly represents those facing suspension, revocation or cancellation of their driving privileges. Mr. Davis also concentrates his practice in the area of Commercial Driver's License (CDL) law.
Mr. Davis is licensed to practice law in both Illinois and Wisconsin. He is a member of the Illinois State Bar Association, the Chicago Bar Association and the State Bar of Wisconsin. He has lectured on the topic of driver's license law for organizations including Illinois Legal Aid Online and the Legal Assistance Foundation.

Mr. Davis was born and raised in the Chicagoland area. His practice primarily extends to courthouses throughout Cook County, Lake County, DuPage County, and Will County.

If you seek effective and knowledgeable representation, we look forward to hearing from you. Explore our web site and contact us online to learn more.