Domestic Battery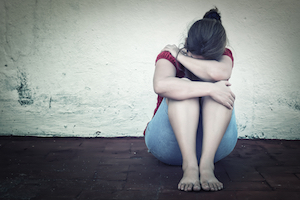 The criminal defense attorneys at The Davis Law Group, P.C. represent clients charged with domestic battery. Domestic battery is similar to simple battery in that offensive contact or bodily harm is required to sustain the charge. However, the alleged victim of this offense must be a family member, spouse, household member, or someone who was, or is, in a dating relationship with the accused. Another important distinction is that someone who either enters a plea of guilt to this offense, or is found guilty after trial, cannot be sentenced to court supervision under current Illinois law. Because of this important distinction, a criminal defense attorney may seek to obtain a reduction of the charge to simple battery so that the client may then be eligible for a sentence of court supervision (a non-conviction disposition).
Of course, if there is a solid defense to this charge, the matter should be taken to trial. Often, the alleged victim decides not to prosecute or fails to appear in court in these cases. Occasionally, an attorney may obtain a dismissal due to the alleged victim's refusal to cooperate with the prosecution.
Feel free to contact our defense lawyers if you have been charged with domestic battery in Illinois.