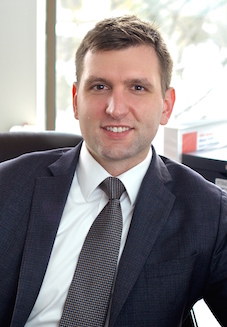 Nils P. Wyosnick


Nils P. Wyosnick is an Attorney at The Davis Law Group, P.C.
Mr. Wyosnick received his Bachelor of Science Degree in Political Science from Edgewood College, and his J.D. from The John Marshall Law School. He began his legal career as an Assistant Cook County State's Attorney, where he practiced in the Criminal Appeals division, First Municipal division, and the Third Municipal division in Rolling Meadows, Illinois.
Mr. Wyosnick defends clients on a wide variety of felony and misdemeanor charges as an attorney with The Davis Law Group, P.C. He has considerable trial experience in criminal and traffic offenses including DUI, as well as extensive training in appellate practice. As a former prosecutor, Mr. Wyosnick maintains a unique insight into the criminal justice system. He currently enjoys a solid reputation as a formidable criminal defense attorney.
Mr. Wyosnick is licensed to practice law in the State of Illinois. He is a member of the Illinois State Bar Association, the American Bar Association, and the Northwest Suburban Bar Association.
If you seek effective and knowledgeable representation, we look forward to hearing from you. Explore our website and contact us to learn more.