CDL Violations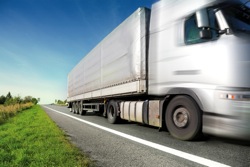 The defense attorneys at The Davis Law Group, P.C. represent CDL holders facing Illinois traffic tickets. Drivers holding a commercial driver's license (CDL) are subject to more severe driver's license consequences than standard operators. Because traffic tickets issued to CDL holders must be handled delicately, hiring a qualified Illinois traffic attorney is highly recommended. Mailing in payment for your traffic citation can be a costly mistake, as it will typically result in the entry of a conviction on your driving record. Convictions on certain driving offenses can jeopardize employment or CDL privileges, resulting in temporary or even permanent disqualification.

In addition, while Court Supervision may be a satisfactory sentence for a standard operator in Illinois, it is not acceptable for a CDL holder. With regard to various traffic violations, the Illinois Secretary of State will treat a sentence of Court Supervision the same as a conviction. In other words, Court Supervision will not necessarily prevent the disqualification of your CDL or prevent the offense from appearing on your public driving record.

Under Illinois law, a driver is disqualified from operating a Commercial Motor Vehicle (CMV) if while driving a CMV they either commit two "serious traffic violations" within a three-year period or commit three such violations within a three-year period. A driver is disqualified from operating a CMV if while driving a non-CMV they either commit two serious traffic violations within a three-year period or commit three such violations within a three-year period IF the convictions would result in the suspension or revocation of the CDL holder's non-CMV privileges. Two serious violations within three years will lead to a minimum two-month disqualification while three violations within the same period will result in a minimum four-month disqualification.
Serious traffic violations include exceeding the speed limit by 15 mph or more, reckless driving, various lane change violations (i.e. improper lane usage and improper passing), texting while driving/using a cell phone while driving, and following too closely. Major disqualifying offenses include DUI or the refusal to submit to a breath-alcohol test in either a CMV or non-commercial vehicle, driving a CMV with a BAC of .04 or greater, leaving the scene of an accident in any vehicle, driving a CMV with a revoked or canceled CDL, or while otherwise disqualified from driving a CMV. In fact, a second conviction of a major disqualifying offense will result in a lifetime CDL disqualification.
Our attorneys also represents CDL drivers who wish to clear traffic offenses from their record. While traffic offenses do not qualify for expungement or sealing, there may be other options. Vacating prior convictions and supervisions may be possible depending on a variety of factors. Our office can review your MVR and provide guidance on your available options.

The defense attorneys at The Davis Law Group, P.C. represent CDL holders from across the country on traffic violations throughout Illinois including Cook, Lake, DuPage, Kane, McHenry and Will Counties. We understand the constantly changing landscape of Illinois law and our office will aggressively defend your CDL. Oftentimes, we will work to secure an amendment to the original charge or take your case to trial where appropriate. Regardless of the circumstances, it is extremely important for CDL drivers to consult with an experienced traffic attorney for assistance. Feel free to submit your information through our website or call us today to discuss your case.

Client Reviews
Mr. Brandon Davis, THANK YOU for everything you did! I know you are a busy man. You far exceeded our expectations! I am so glad my wife went with her "gut". God Bless you. Again, thank you Brandon. GOD BLESS,
M.C. and L.C.
Just wanted you to know all was completed today. Thank you very much for your efforts to allow me to obtain my driving privileges once again. This has been a stress reliever to say the least. Thank you again for your efforts and I will be sure to recommend you in the future.
T.Q.
Hi Brandon, Thank you again so much for everything. You made that whole situation nearly painless. I sincerely hope I never require your services again but I will definitely recommend you to anyone who does. All the best,
K. L.
Hi Larry, I just wanted to let you know that I got my Class D driver's license back. Thanks for your help, I couldn't have done it without you. You're the best and I'll recommend your law firm to anyone and everyone I can. Thanks again,
T.S.
Hello, I wanted to thank you for all the help in restoring my driving privileges. It was a long road here, but for the first time since 2006 I have a license. I assure you I will have no need for your services again, however I will be sure to refer anyone in my situation to you. Thank you for all your help, it is life changing. Best,
M.R.