CDL Violations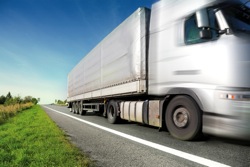 The defense attorneys at The Davis Law Group, P.C. represent CDL holders and trucking companies facing Illinois traffic tickets. Drivers holding a commercial driver's license (CDL) are subject to more severe driver's license consequences than regular driver's license holders. Because traffic tickets issued to CDL holders must be handled delicately, hiring a qualified Illinois traffic attorney is strongly recommended. Mailing in payment for your traffic citation or requesting traffic school can be a costly mistake, as it will typically result in the entry of a conviction on your driving record. Convictions on certain driving offenses can jeopardize insurance rates, employment, and your CDL privileges, resulting in temporary or even permanent disqualification or suspension.

In addition, while Court Supervision may be a satisfactory sentence for a standard operator in Illinois, it is not acceptable for a CDL holder. For various traffic violations, the Illinois Secretary of State will treat a sentence of Court Supervision the same as a conviction. In other words, Court Supervision will not necessarily prevent the disqualification of your CDL or prevent the offense from appearing on your public driving record.

Under Illinois law, a driver is disqualified from operating a Commercial Motor Vehicle (CMV) if while driving a CMV they either commit two "serious traffic violations" within a three-year period or commit three such violations within a three-year period. A driver is disqualified from operating a CMV if while driving a non-CMV they either commit two serious traffic violations within a three-year period or commit three such violations within a three-year period IF the convictions would result in the suspension or revocation of the CDL holder's non-CMV privileges. Two serious violations within three years will lead to a minimum two-month disqualification while three violations within the same period will result in a minimum four-month disqualification.
Serious traffic violations include speeding 15 mph or more over the limit, reckless driving, various lane change violations (i.e. improper lane usage and improper passing), texting while driving/using a cell phone while operating a CMV, and following too closely. Major disqualifying offenses include DUI or the refusal to submit to a breath-alcohol test in either a CMV or non-commercial vehicle, driving a CMV with a BAC of .04 or more, leaving the scene of an accident in any vehicle, and driving a CMV with a revoked or canceled CDL, or while otherwise disqualified from driving a CMV. In fact, a second conviction of a major disqualifying offense will result in a lifetime CDL disqualification.

Our CDL defense attorneys also represent commercial drivers attempting to clear traffic offenses from their record. While minor traffic offenses do not qualify for expungement or sealing, there may be other options. Vacating prior convictions and supervisions may be possible depending on a variety of factors. Our office can review your MVR and provide guidance on your available options.
The defense attorneys at The Davis Law Group, P.C. represent commercial truck drivers and trucking companies from across the country on a wide variety of traffic violations throughout Illinois including Cook County, Lake County, DuPage County, Kane County, McHenry County and Will County. From DUI to overweight truck violations, we understand the constantly changing landscape of Illinois law and our office will aggressively defend your driver's license and record. Oftentimes, we will work to secure an amendment or reduction to the original traffic ticket or take your case to trial where appropriate. Regardless of the circumstances, it is extremely important for CDL drivers to consult with an experienced traffic attorney for assistance. Feel free to submit your information through our website or call us today to discuss your case.