Forgery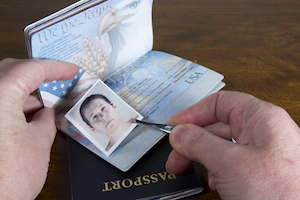 The attorneys at The Davis Law Group, P.C. provide high quality criminal defense to those charged with Forgery throughout Chicago and its surrounding areas including Cook, Lake and DuPage counties. Defense of a Forgery charge requires an experienced attorney who can effectively navigate the local rules and procedures of the courthouse where your case is pending.
The crime of Forgery not only encompasses making or altering a false document, but also extends to possessing a false document, delivering a false document and unlawfully using a digital signature. Forgery does not require the signature of another; a forged document may contain the creator's signature.
Under Illinois law, to sustain a charge of Forgery, an individual must (1) know the document is false and (2) have an intent to defraud. 720 ILCS 5/17-3 broadly defines a document apparently capable of defrauding another as one where any right, obligation, or power with reference to any person or property may be created, transferred, altered or terminated. Both records and electronic records fall under this definition.
Forgery is most commonly charged as a Class 3 felony, which carries a 2-5 year prison sentence and a fine of up to $25,000. Forgery will be charged as a Class 4 felony when the Universal Price Code Label is forged. Class 4 felonies carry 1-3 years in prison and a fine of up to $25,000. Forgery will be charged as a Class A misdemeanor when an academic degree or coin is forged. Defendants may also be required to pay extensive restitution to their victims.
Our criminal defense attorneys will review your case and detect any issues that may be available for an aggressive defense of these charges. This may require the filing of a pre-trial motion, or simply setting the matter for trial. All of your options will be thoroughly explained to you by our defense team before any matter is litigated.
Feel free to contact us if you require legal assistance for any Forgery allegation, or other criminal defense matter throughout Chicago including Cook County, Lake County, and DuPage County.