Forgery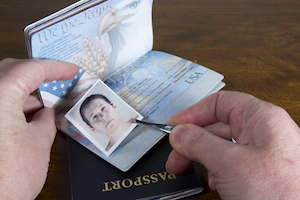 The attorneys at The Davis Law Group, P.C. provide high quality criminal defense to those charged with forgery throughout Chicago and its surrounding areas including Cook County, Lake County and DuPage County. Defending a forgery charge requires an experienced and professional attorney who can effectively navigate the local rules and procedures of the courthouse where your case is pending.
What is Forgery?
The crime of forgery not only encompasses making or altering a document to make it false, but also extends to issuing or possessing a false document, delivering a false document and unlawfully using a digital signature. Forgery does not require the signature of another; a forged document may contain the creator's signature.
Under Illinois law 720 ILCS 5/17-3, forgery occurs when an individual (1) knowingly makes a false document or alters any document to make it false and (2) has the intent to defraud. The law further provides that a forged document is one that is apparently capable of defrauding another and includes documents where any right, obligation, or power with reference to any person or property may be created, transferred, altered or terminated. Both paper records and electronic records fall under this definition.
What are the Penalties for Forgery?
Forgery is most commonly charged as a Class 3 felony, which carries a 2-5 year prison sentence and a fine of up to $25,000. Forgery will be charged as a Class 4 felony when the Universal Price Code Label (UPC) is forged. Class 4 felonies carry 1-3 years in prison and a fine of up to $25,000. Forgery will be charged as a Class A misdemeanor when an academic degree or coin is forged. Defendants may also be required to pay extensive restitution to their victims who suffer damages as a result of being defrauded. There is no cap on the amount of restitution that may be ordered by the judge.

What are Examples of a Forged Document?
A forged document may include a document that is false in some material way or that presents itself as having been made by someone other than the person or entity that actually created the document. It may also include a document made at a different time or with different provisions than the document represents. A forgery may also include a document made with the purported authority of one who did not actually authorize the document. Ultimately, there are numerous ways in which one can be charged under the Illinois forgery statute.
Defending Fraud Charges
Our criminal defense attorneys will review your case and determine whether any issues exist that may assist us in formulating an aggressive defense of the forgery charges filed against you. For example, some cases may be difficult for the prosecutor to prove due to the challenge in proving the defendant's mental state. In other words, can the prosecutor prove, beyond a reasonable doubt, that the defendant intended to defraud anyone? Some cases involve the scenario where the defendant delivered a fraudulent document to another without the knowledge that the document was fraudulent. Can the prosecutor prove whether the defendant actually knew that the document was fraudulent?

A proper defense may involve the filing of pre-trial motions that may favorably resolve the case, or taking the case to trial when appropriate. Of course, all of your options will be thoroughly discussed and reviewed with you. You can rest assured that you will be fully informed throughout our representation of you.
Contact Our Criminal Defense Attorneys
Feel free to contact us if you require legal assistance for any forgery allegation or another criminal charge throughout the Chicago Area including Cook County, Lake County, and DuPage County. We look forward to putting our vast experience to work for you.